Q: can you tell me anything about this book, i think its the fifth edition, it has 107 pages and 1 illustration in the front and is it worth anything 4 3/8×2 7/8 suede i think. and is it worth anything?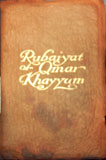 A: Series #184 Waistcoat Pocket Series. This series (http://henryaltemus.com/series/series184.htm) of 10 books had three formats, the last of which is where this books belongs. Limp velvet with gold gilt script writing. All of the books originally came in a labeled box. An example of the box is shown here.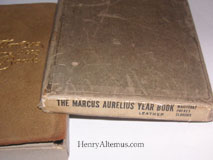 Unfortunately the titles are not very collectible and without the box the book has little value.
As an aside, this book was reprinted from an earlier edition and is not, in fact, the "fifth edition".