Q: So… what have I got? Drummond's Addresses. Thanx!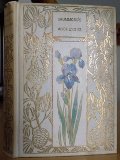 A: This book was published in 1907 as part of the Petit Trianon Series. It is a reprint and originally came within a labeled box.
It has nominal value.
See below for a picture of a representative box for this series.