Q: Looking for info on this book, Allegories of the Heart, Nathaniel Hawthorne. Any info you can offer would be much appreciated. Thanks!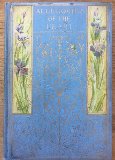 A: Your book is part of the Vademecum Series and was published in 1905-1906.
It originally came within a labeled box. An example is below.
It is a reprint with nominal value only.