Q: Can you please advise when this little book was published? The Song of Hiawatha. Thank you so much. I found one similar to the cover but was about Carolina.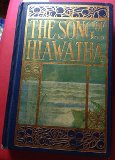 A: Your book is part of the Vademecum Series. The titles in this series are all reprints.
This volume was published in 1902.