Q: I am interested in the value of this book. Twice Told Tales. Thank you.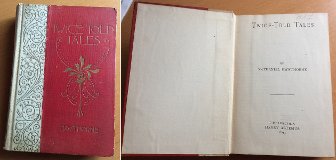 A: Your book is from Series 150 Popular Series of Famous Authors. This seven book series was published in 1893. All of the titles are reprints.
These books originally came within dust jackets.
Because the titles are reprints of a very reprinted title, they only are worth a few dollars each.