Q: Good Afternoon, I am curious about this little book I have enjoyed reading. Addresses by Phillips Brooks.
I could not find a cover like this one on the Internet.
It feels lovely in the hand-sturdy, and heavy for its size.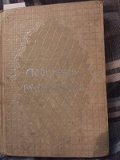 A: Your book was published in 1895 and is part of the Devotional Series.
It originally came in a labeled box.
It is a reprint and only has nominal value.