Q: Could you please tell me when this book was published? Lowell's Poems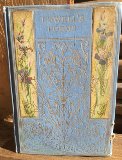 A: This book is from the Vademecum Series and was published in 1905-1906.
It has nominal value only.
During 1905-1906 the book covers have been seen with four different flower pictures.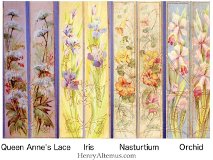 All the books in this long running publisher's series are reprints.
This year's titles were published within a labeled box. See below.