Q: I was wondering if it would be possible to determine when this edition of Marmion was published.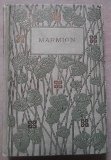 A: Your book was published in 1908-1909. It is part of the Petit Trianon Series.
Originally it came within a labeled box. See below for an example.
It is a reprint with nominal value.